Anastasi Trucking & Paving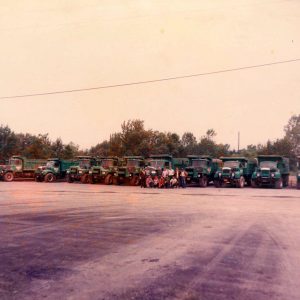 Gary & Rick Anastasi lead this second-generation full-service site development construction company which originated from a single dump truck purchased by Richard Anastasi in the late 1950's.
Incorporated in 1964, Anastasi Trucking can transform your site from concept to completion by utilizing their expertise and skill throughout all phases of site construction – from land clearing, earthwork, utilities, concrete curbs and flatwork, trucking, asphalt paving, to final landscaping and seeding.
Based in Lancaster, NY, Anastasi Trucking is centrally located allowing them to complete projects in Western New York and surrounding counties. From private to public work, large to small commercial sites; all are within Anastasi's reach.
Why Choose Us?
One stop shop for your site construction needs
Over fifty years of successfully completed projects
Member of Buffalo Niagara Builders Association (BNBA)
Member of Council of Utility Contractors (COUC-Certified)
Member of Construction Exchange of Buffalo & WNY, Inc.